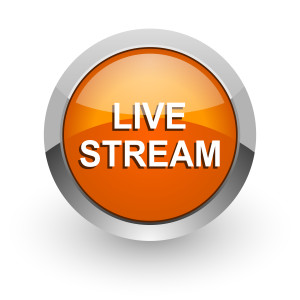 There are numerous reasons to offer live streaming: brand exposure, wider audiences, and being able to connect with your audience. Live streaming also offers a cost-effective way to network and share information since there's no lodging or travel expenses involved. It can also help you deliver rich content to your audience.
When choosing a live streaming service, you want it to be high quality. That's where Philmstream comes in. Philmstream offers high quality, experienced, and professional help. We can provide streaming, as well as video on demand (VOD).
Philmstream goes above and beyond the norm. We can provide onsite consulting to make sure your expectations are being met in the best way possible. We're available for support at live events to troubleshoot any issues. We offer regional filtering to help you choose which geographical regions you'd like to include or block. Powerful analytics are available in real-time and after the fact. There are a lot of options for interactivity, and there is multi-channel audio. You can also stream in multiple languages.
Philmstream offers the full treatment. We handle payment processing, and we host a customer interface landing site for the event that is fully secure. We provide the ability to lock down viewing and have a rights access with user name and password too.
This isn't your average streaming service. We are a company that works to meet your needs and deliver the high quality services that you need.