Film and Video Production
The Right Gear Allowing Flawless Creativity Workflow
Get the essential Cinema, Broadcast and POV high-performance cameras for film and video production. Streamline your post production process. Reliable products recommended for each unique set-up.
Cameras
live production – perfect for talk shows – sitcoms and broadcast news in the studio – or even live concerts and sporting events. The latest in RED – Panasonic – Blackmagic – Sony and more – everything you need for a live production rig – cameras for News Stations – TV Studios – Corporate AV Departments Schools and more.
Monitors & Display
touch screen capable LCD panels – innovate the way you navigate menus and monitor in the field – viewfinder with color-accurate image and compact form-factor- additional computational support for one video stream and concurrent proxy and raw recording – compressed recording – full professional recording.
Media
media safely recorded onto a stable medium – essential speed and stabile media systems – storage multiple storage capacities – impressive data rates – improved longevity and security in the field.
Rigging and Mounts
support technology and design – the latest generation of mounting and rail components – ergonomic solutions that enhance the performance of our cameras – newly designed rigs – quick-rail compliant hardware – shoulder supports and mounting hardware to extend camera versatility.
Shared Storage and Asset Management
data is easy to tag – find and manage – users can simultaneously access files without the need to transfer the files to a local workstation – workflow flexibility.
Production Equipment
lenses for every camera – cords – power options – matte boxes – lighting and more.
Take a look at some of our recent projects
Philm Gear Creates AV Systems that Show the Way for Film and Video Production
No one is more passionate about product knowledge and solutions than our Philm Gear team. We will help you at mission critical to get your project done on-time and on-budget. We take the time to make sure your products and services are exactly what you need when you need it.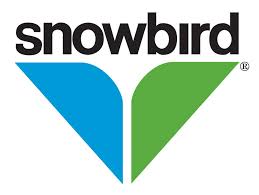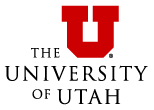 Philm Gear was instrumental for setting up our video recording studio. We were producing hundreds of lessons a year and needed a setup that allowed us to shoot with as little post-work as possible. We also did a lot of webcasting. Philm Gear came out to our location as often as necessary to get the job done. When we called, they were there. And we weren't easy clients to please! Exceptional, personalized service.
Director of Learning and Performance at Miller Automotive Operations
Looking for assistance with Film and production?
Get expert answers for your AV questions with a FREE AV Consultation from Philm Gear.