Advanced Communications, Remote Surgical Consultations and Centralized Control
We offer solutions to advance communication, allow for remote surgical consultations and centralize control and monitoring. The latest in HIPAA Certified equipment as well as installation and training.
Real-Time IP Video to Connect ORs and Labs
Communicate between any facility with real-time IP video – provide any remote location with pristine video quality – HIPAA compliant – replace baseband video with IP video for cost effective communication.
Archiving & Shared Storage -
Make your data easy to tag, find and manage – make it possible for users to simultaneously access files without the need to transfer the files to a local workstation.
OR Video to Doctor Desktops & Nurses Stations
Increase surgical team efficiency with IP video – leverage real-time HD video to view any source securely for remote surgical collaboration – HIPAA compliant with end-to-end encryption and user authentication – control and monitor ORs with secure IP video systems from nurses' stations.
Surgical Simulations and Skills Labs
Stream, record, and review real-time multi-stream IP video content for clinical review – track multiple HD sources simultaneously on any desktop for in-depth situational assessments – establish points of reference while recording video- HIPAA compliant.
Live Internet Streaming of Medical Events
stream medical events to viewers anywhere, anytime – deliver the highest quality, lowest latency HD streaming for collaboration and training – end-to-end control of live Internet media delivery – leverage Cloud-based transcoding.
Take a look at some of our recent projects
Philm Gear Creates Medical AV Systems that Leading Healthcare Providers Count On
We bring efficiency to medical teams, nurses and hospital operators. Healthcare providers require systems to be reliable 24/7 and we delivery the very best options in fulfilling this necessity. We enhance communications and AV system across campus and hospitals nation-wide allowing medical staff greater access to the resources they need, ultimately improving the overall medical staff and patient experience.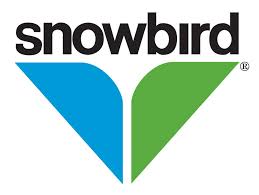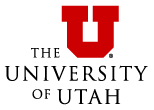 We had a wonderful experience with Philm Gear, Inc. Thanks to their expertise, our medical broadcast went smoothly and successfully. Quality was amazing, very reliable and locked down security. They were well trained in all the latest tech and had answers providing the right solutions and needs. They were extremely responsive and helpful. I would highly recommend Philm Gear and their team.
Blue Eyed Productions
New York
Looking to create your own custom Medical AV System?
Get expert answers for your AV questions with a FREE AV Consultation from Philm Gear.