Meeting The Requirement For High Performance And Reliability
We present solutions for any audio visual need. From Digital Signage solutions to IP Video and Lecture Capture, we have a history of offering affordable custom solutions as well as free consultations. Our knowledge of how funding works and how to best respond to RFP and bids make it easier to provide the best products and solutions for your facilities.
HD Networking
High Performance HD Video Delivery – recording and content distribution – establish high performance video connections for monitoring and control – extend control room displays to remote facilities or desktops – distribute any HD video or computer source – full resolution full frame rate.
Digital Signage
deliver integrated media communications – manage content and distribution centrally – distribute content within your website – integrate live video within digital signage to enhance communication and collaboration.
Government IPTV
Deliver Broadcast and VoD Content Across Bases – deliver broadcast channels to public areas and barracks – record and distribute training material – deliver digital signage information easily over a centrally managed system – manage private HD channels for information and training.
C4ISR
Full Motion Video for ISR/Glass-to-Glass – deliver the lowest latency video from sensors and long range cameras – first and only JITC-compliant HD H.264 encoders (MISM L12) for airborne and ground applications – full KLV / CoT metadata compliance – deliver any video feed to multiple devices at any bitrate – deliver high performance metadata compliant transcoding solutions.
Projectors
deliver media content for presentations and lectures – delivery pictures in high brightness and high resolution – variety of projectors for a variety of uses.
Take a look at some of our recent projects
Philm Gear Creates Government Systems that Impact the Agencies and Employees
Government networks have stringent networking and security requirements. Philm Gear delivers systems that meet these requirements and exceeds expectations, providing products and creating systems tailored to the specific needs of each organization. We create ideal end-to-end solutions that are centralized and secure for easy day-to-day operations.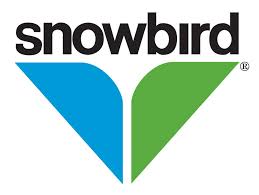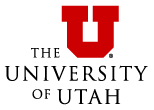 Philm Gear has helped me with many video technology solutions and advice. Philm Gear has consistently worked to deliver what I need on time and on budget. I appreciate their professionalism.
Vice President of Media Development
School Improvement Network
Looking to create your own custom AV System?
Get expert answers for your AV questions with a FREE AV Consultation from Philm Gear.