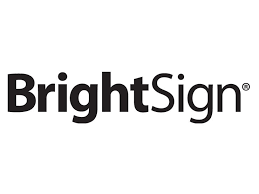 The BrightSign digital signage video engine player offers PC-class performance with none of the hassles. The BrightSign solid-state players ensure extreme reliability while delivering the performance and price for any type of installation from restaurants to offices and corporations and everything in between.
The BrightSign Video Engine Player is:
A dependable solid-state platform which delivers the absolute highest standard of reliability.
It's designed exclusively for digital signage, BrightSign's slim OS delivers exceptional 4K and Full HD video quality and superior performance that far exceeds anything that a PC system can provide.
Offers multiple networking solutions including integration into all types of backend systems. Powerful Video and HTML5 Rendering Engines
Dual decoding and superior scaling to deliver pristine 4K and 1080p video content — even Live TV.
Simultaneous playback of video layered with multiple modular assets powered by a hardware accelerated HTML5 rendering engine.
For questions or to order, please call 801-999-8552 or email us at info(at)philmgear.com