AV consulting to build your own custom AV systems for all kinds of AV solutions.
Expert AV Consulting+ Certified AV Installation+ AV Equipment
= Your Superior AV Solution
Get Started Easily with your FREE AV Consultation
Your Total AV Solution For:
Consulting Installation Equipment
Perfect Audio Visual Solutions to Fit Your Audio Visual System Needs
We specialize in total solutions for conference room and AV technology. We offer affordable turn-key solutions for today's business communication needs. Learn More…
A stunning way to convey information. We provide displays and a simple system for Corporate and campus signage networks to incorporate live broadcast content with dynamic digital signage. Learn More…
We will change your video conferencing experience. Simple video conferencing service as well as cameras, equipment, training and support. Learn More…
Video editing software, video editing hardware, shared storage, archival and seamless asset management. Master video and film projects faster, easier, and in ways you never thought possible. Learn more…
Cameras, production switchers, control centers and more. Everything you need for your event. Concerts, conventions to sporting events, your event will go smoothly and on-time. Learn More…
Philm Stream web streaming services offer high quality, experienced, professional web streaming and video on demand (VOD). We do proof of concept so that your event is successful. Learn More…
Expert Service
No Problem!
Get Started Easily with Your FREE AV Consultation from Philm Gear
AV Consulting Take advantage of our expertise. We are there from the beginning to the end of your project. It all starts here… AV Purchasing Our connections to more than 300 brands mean customized service for you and your project, no matter the size or scope. Certified AV Installation We offer certified Installation services for all our products and solutions for all business types. AV Support & Training We are here to walk you through and answer questions.
Best AV Equipment
Featured Product
Sound Masking is the addition of an unstructured sound to an environment that fills in the sound spectrum and makes the structured sound of human speech less intelligible. Less intelligible speech = privacy. Usually, it's an un-intrusive sound like airflow, similar to a typical modern HVAC system.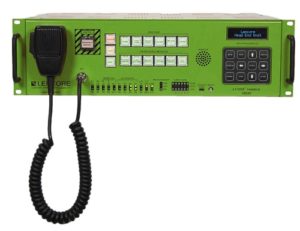 The i.Net Engineered System Solution uniquely addresses the proper requirements for sound masking, paging, and audio for today's facilities. Each system successfully masks intrusive speech, creates privacy and delivers intelligible paging and audio solutions to ensure intended audiences are well informed and comfortable in their environments. The Philm Gear Team can customize for your open workspaces.