The Need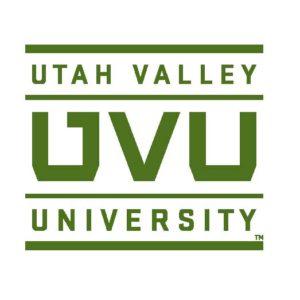 Utah Valley University needed multiple AV solutions for their college campus. Ways to fully communicate and integrate their entire campus allowing students better access to announcements, information, presentations and lectures. At the same time giving Professors and Faculty the tools to deliver learning content and materials. They needed solutions for Digital Signage, Asset Management, Archival, Projectors, Lecture Capture and Streaming and other various projects.
The Solution and Outcome
We provide Consultation services, assisting and advising at every stage. We provide UVU with Digital Signage Video Wall Banners, over 800 Projectors, Cat DV Asset management, Archival Solutions, and Web Streaming products and services. We have supplied projectors for the Library, Classroom Building, Student Life Building, Faculty Annex as well as the Science Building for the College of Science and Health.
Haivision Viper™ system has been installed, a fully integrated standalone appliance for capturing, streaming, reviewing, distributing and publishing multi-stream HD content, and the Haivision Furnace™ an IPTV media system to deliver live and on-demand broadcast video and media content to every desktop, monitor and digital signage display. This system is ideally suited for training, skills assessment, lecture capture and detailed presentations, and in this case, is used for lecture capture and future on-demand viewing. We have also supplied hundreds of the NEC commercial-grade, high-performance large-screen display utilizing LED backlit technology. Models such as the X553, X464UN-2, X464UNV, V423, V463 and more. Also NEC's NP-PA622U, a 6200 lumen Advanced Professional Installation Projector. In the Faculty Annex building, we provided Multiple NEC projectors, 70 inch digital signage panels and hundreds of Crestron products. Other solutions we provided:
Panasonic remote pan tilt cameras such as the HE60 and HE120. And for high bright projectors the Panasonic PT-DZ870U.
We also supplied UVU with NEC's NC2000C DLP 18300-lumen Digital Cinema Projector for the campus Ballroom.
Browse Projects