We provide easy to adopt solutions for all video conferencing needs.
Access your video conferencing with no help from your IT department. No late starts, no downtime. The right equipment integrated into your video conferencing platform makes all the difference. From video conferencing cameras, equipment and installation, to a simple, downloadable, video conferencing service. Easy to share screens and create invites. Allow your organization the freedom to reach team members from across town to across the world with the touch of a button. 
Improve and Enhance Communication with the Power of Video Conferencing
Be able to share screens instantly, record meetings, share documents, and speak face-to-face with individuals without delay. Change the way you do business and increase your communication capabilities in your conference, boardroom, and huddle rooms. Or use on any device.
Zoom Rooms Video Conferencing
Zoom Rooms. A better cloud platform for your Video Conferencing.
Integrate with your Google Calendar 
Easy to schedule meetings
Touch controls on any device
Easy Screen Sharing
High Quality
Secure
Reliable
Use in your office and tie in your conference, boardroom, and huddle rooms.
Affordable. Easy to schedule, record, or connect to any other Video Conferencing System from any brand. 
Call us to demo and experience the quality video and ease of use.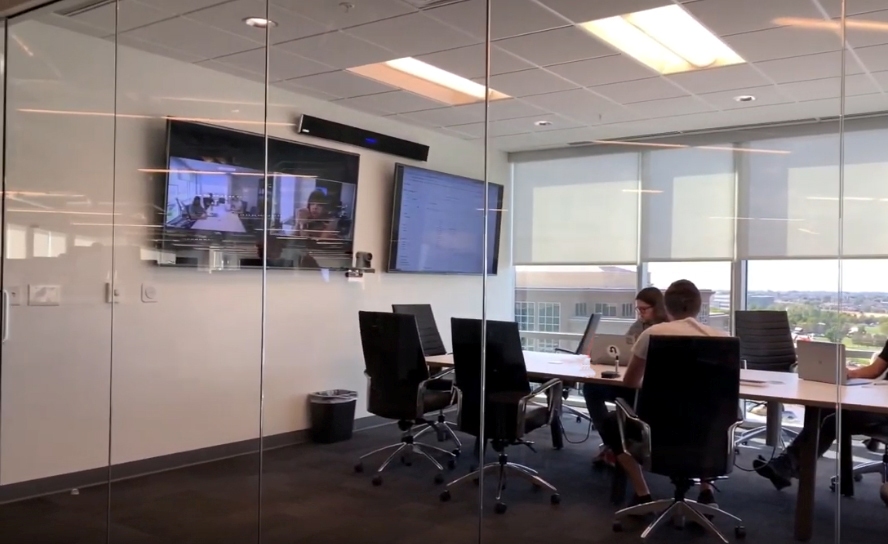 Introduction:
Philm Gear is a multi-media equipment supply and tech consultancy. We are founded on relationships and offer the best solutions for Video Conferencing and Huddle Spaces. We offer personalized, guided research and customized solutions in affordable packages for all multi-media needs. We thrive on applying our knowledge and expertise in creative implementation, giving our clients technology that's easy to use. We solve AV problems.
The Client:
Workfront is a Utah-based software company that develops web-based work management and project management software. Software that features enterprise work management, issue tracking, document management time tracking, and portfolio management. The company was founded in 2001 by Scott Johnson. Workfront is designed to connect people to work and accelerate organizational success across the enterprise. Workfront has 1200 employees and approximately 4,000 customers with offices in the United States, Europe, the Middle East, and Africa.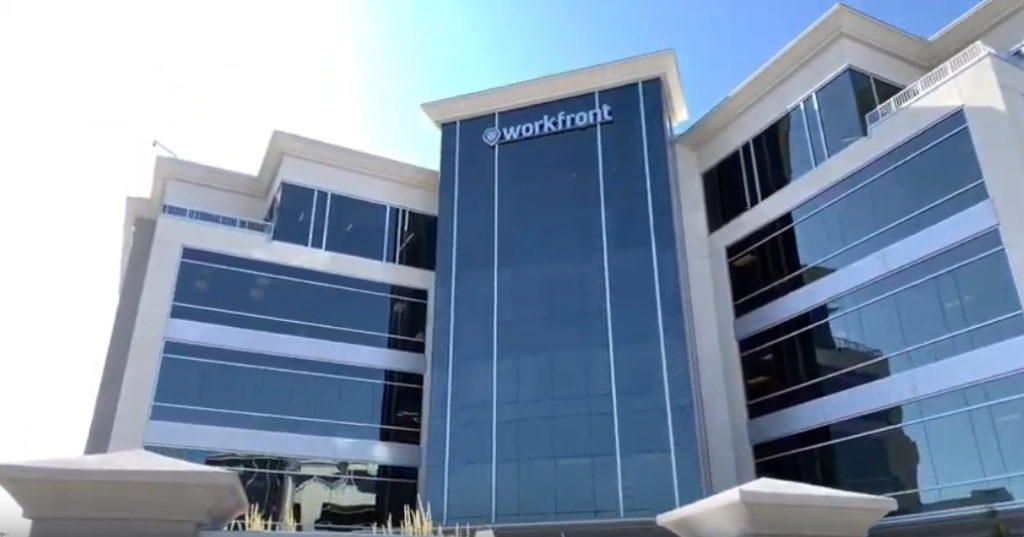 The Problem/Need:
Workfront was regularly experiencing 20 to 30 percent downtime on all their AV systems. They had conference rooms that would remain vacant for weeks at a time due to the systems being too difficult to operate. People were not using the AV resources available to them. Workfront has 75 conference rooms available for their employees and would conduct approximately 4000 meetings per year. Their number one concern was to have AV systems that were easy to use and uniform throughout their organization.
Recommended Solution: Integrated AV and Zoom Room.
We recommended utilizing Zoom Room Video Conference service licensing rather than other, more traditional video conferencing methods. This would make creating invites and screen sharing consistent regardless of which room or office they were using. We recommended installing control systems for each room so it would be easy to control temperature, lighting, screens, presentations, room scheduling and video conferencing all from a tablet. We made sure all systems were integrated for ease-of-use. Each meeting member would be able to wirelessly access presentations and related documents at a touch. We wanted to make sure that everyone at every skill level would be able to access the technology without help from their IT Department.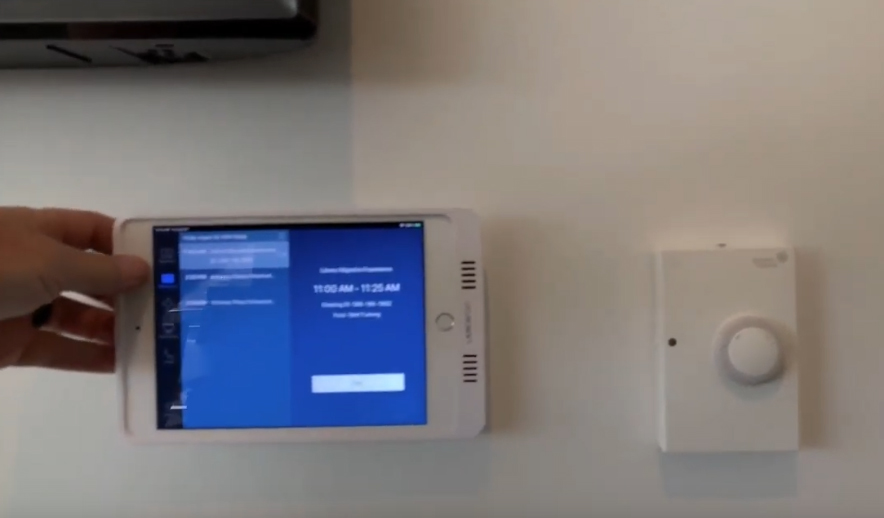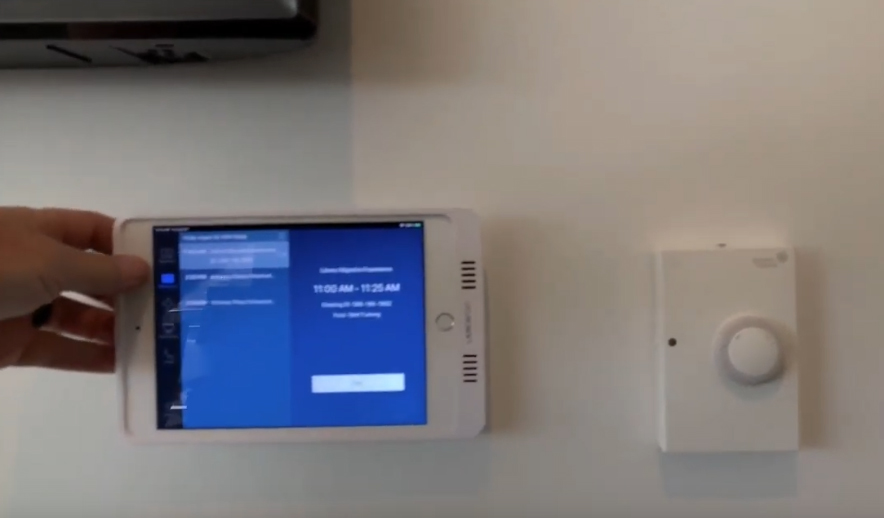 Implementation:
We designed all AV systems and handled the project from start to finish making sure the design, installation, and implementation went smoothly. Each room was outfitted with the appropriate equipment based on the space. We installed the same control systems and ways to connect throughout. We integrated all systems so that utilizing the AV systems was the same regardless of the location for ease-of-use. It became easy to access a wireless presentation, start a video conference call, or just control the blinds. We made sure all video conferencing cameras were eye-level and that each piece of equipment was in a convenient location. The AV equipment integrated seamlessly into the environment keeping the rooms professional and presentable. And it just works.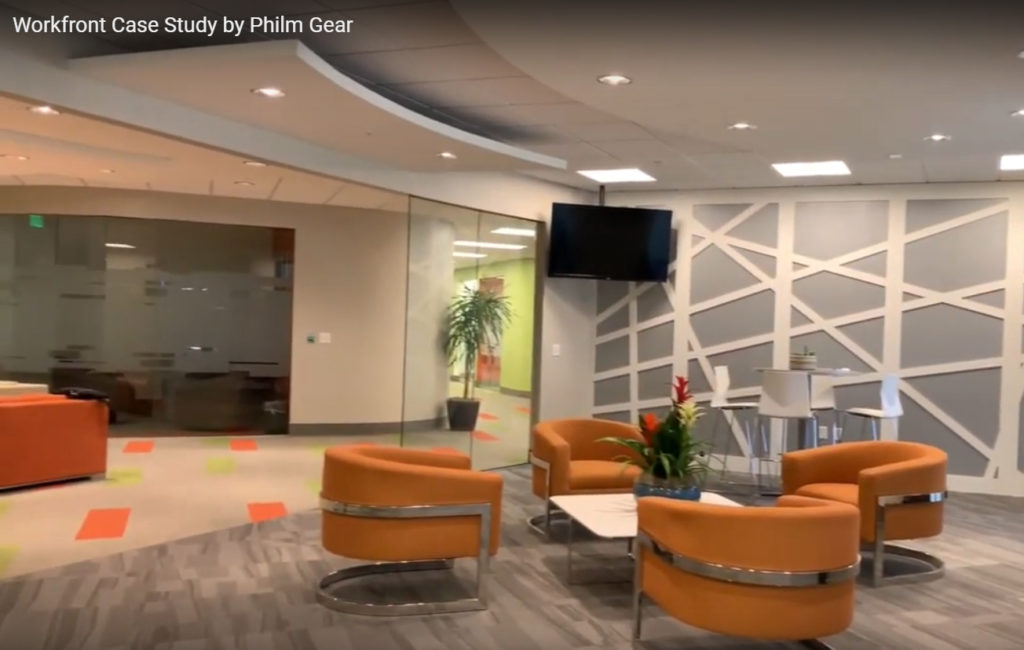 Results:
Implementation of Workfront's new AV systems was simple and painless. Learning how to use the new systems took very little time and was easy for all employees to adopt. During the first year of utilizing our integrated AV solution, Workfront saw a 60 percent increase in conference room and AV systems usage as well as a zero percent downtime with meetings starting on time, greatly increasing team collaboration and productivity.
Client Review:
Workfront is exceedingly happy with the results of our AV solutions. Now Workfront's end-users know how to go into a conference or training room, start a meeting and share materials. The AV systems are intuitive and easy to use with no down-time.
"The number one concern we had was ease-of-use. If our end-users don't want to use the product, it's not going to get used. No matter how great it is, no matter how advanced, cool and shiny the thing is, it's never going to get used if the end-user doesn't understand how to use it and are unable to easily adopt it. Philm Gear came in and designed everything from the ground up, gave us the right products, and everything just works."

-James Sennett, Corporate IT Manager, Workfront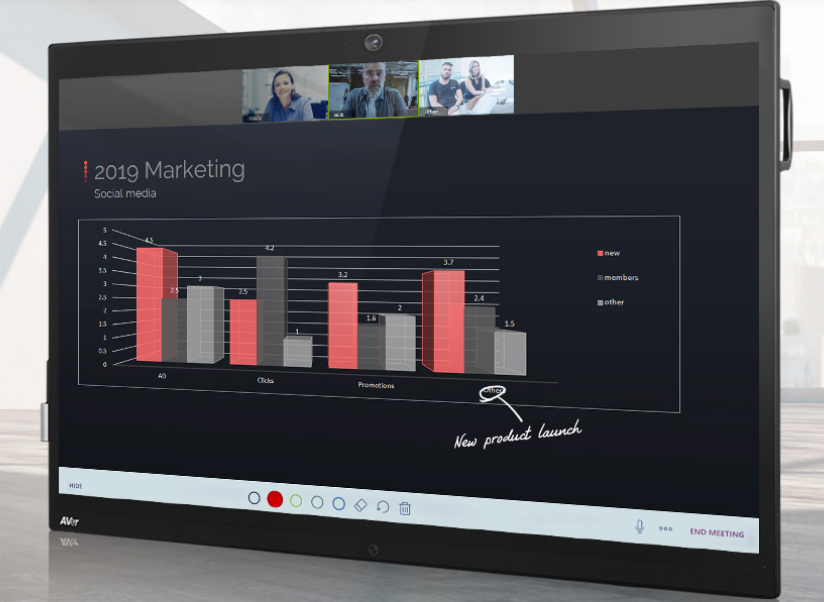 We are excited to talk about the AVer EP65 Zoom Rooms Plug and Play option – the problem solution for video conferencing. So many of us experience the difficult situation of integrating video conferencing equipment and service/software. That's why we are overjoyed that the AVer EP 65 Plug and Play problem solution is now available. This option is designed specifically for ease of use for no-hassle set-up.
Literally, Plugin and Play
The EP65 is an all-in-one display for business, designed to take all the guesswork out of setting up video conferencing in your office, huddle rooms, and conference rooms. It makes collaboration more efficient and effective. Integrated with Zoom Rooms software, the integrated flat panel allows for out-of-the-box annotations with 20 points of touch and multiple users. There is nothing additional to install so it's easy to connect to live video with one touch and share ideas face to face across all devices immediately.
Zoom Rooms Integration

Zoom software is already integrated, so Installation is very easy. The same as mounting a flat panel television with a single power cable. Just take it out of the box, mount to a cart or on a wall – we recommend one other person to help you lift it – and plug it in. just like that, it's ready to use. For ease of management and minimal maintenance, the EP65 features a high-powered Windows IoT pluggable PC module.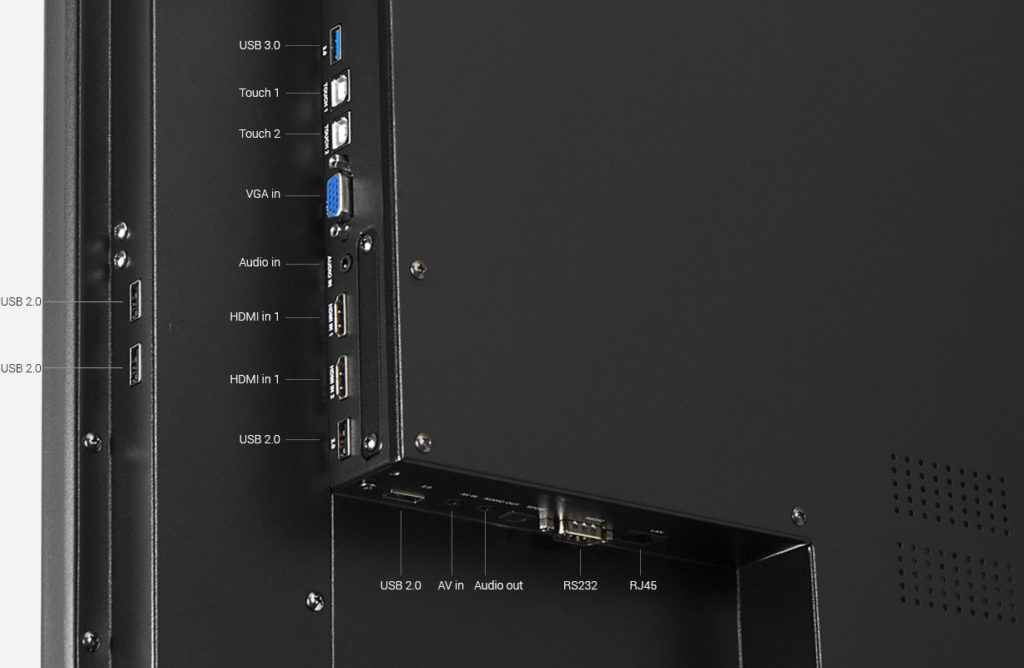 Camera and Audio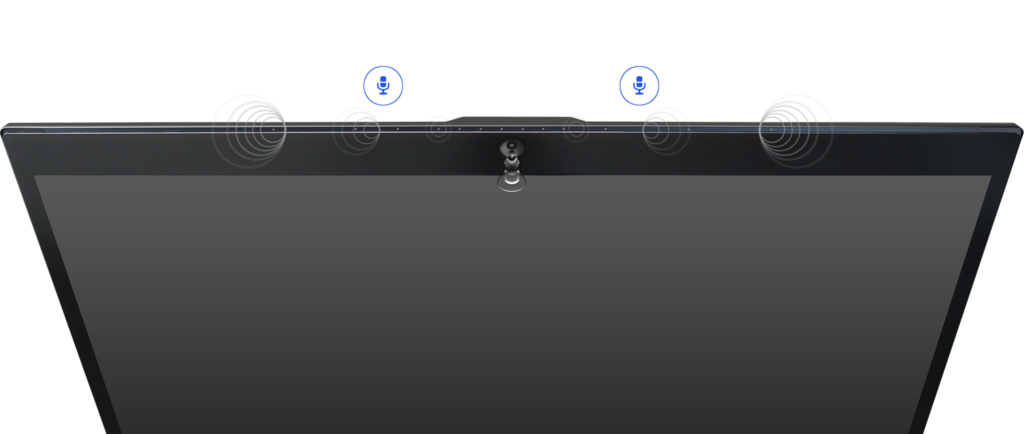 There is an embedded 4K video conference camera making sharing ideas face to face easy. You can see who you're speaking to with clarity and no delay. The EP65 Zoom Rooms Plug and Play problem solution also feature a built-in far-field 13-element microphone array with beam-forming (without DSP) for excellent audio.
Cloud-Based Recording
The optional cloud-based recording is a wonderful EP65 feature making it easy to keep track of and collaborate during and after meetings. One-touch recording and whiteboard sharing synchronized across multiple tablets, laptops and the web making it easy to access all information.
Touch-Screen Whiteboard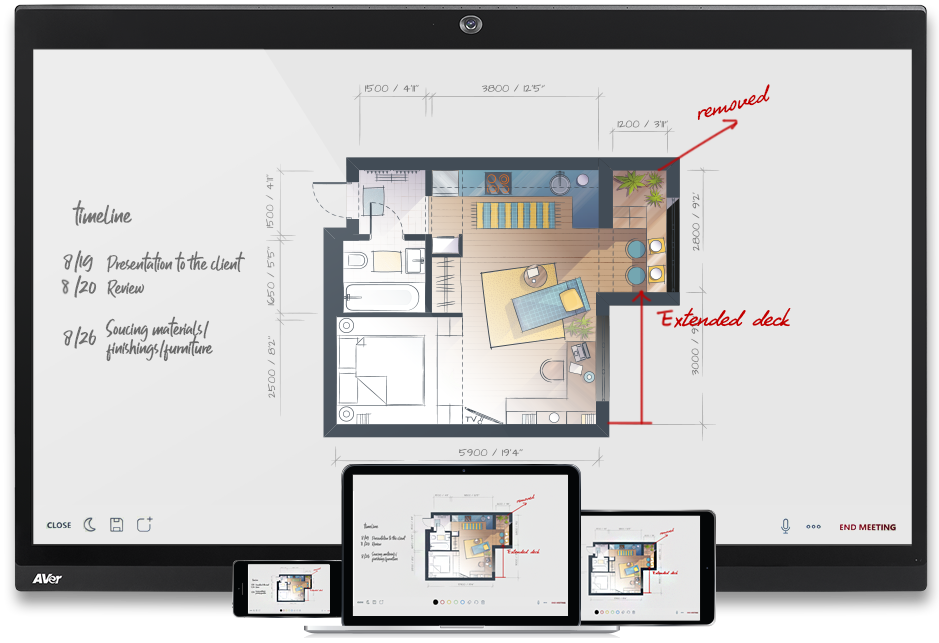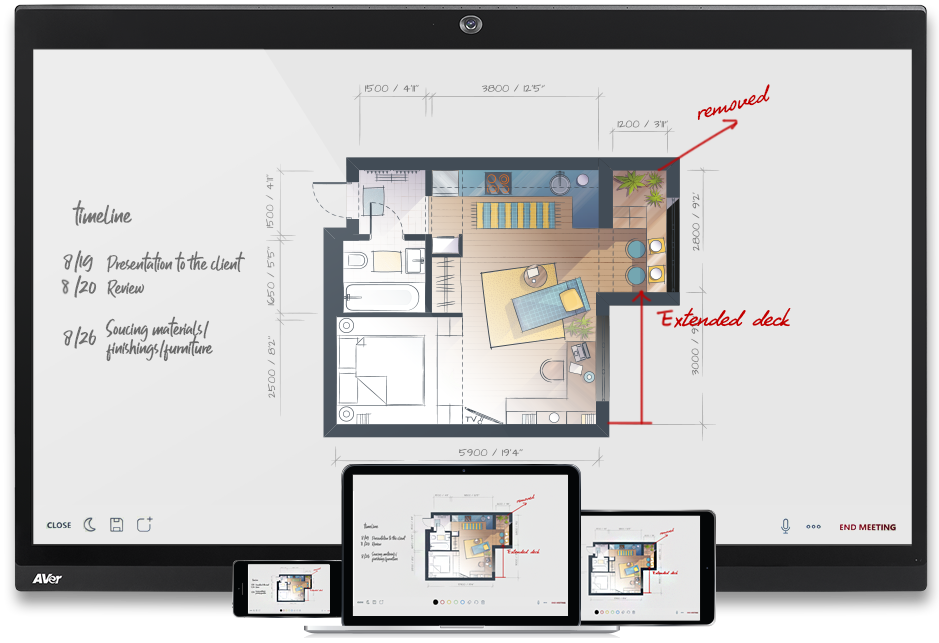 The EP65 features and incredibly responsive touch-screen whiteboard which allows you to interact with other meeting participants, take notes, brainstorm, comment on a shared screen or use split-screen multitasking to keep everyone on the same page.
Zoom Rooms plug and play option the EP65 is truly a problem solution, answering the need for video conferencing equipment and video calls software in one unique device. Here is a quick list of features.
Easy Installation
Sharp Video
Clear Audio
Seamless Integration
Cloud Recording
White Board Sharing
Digital Signage
Screen Sharing
Tested and Evaluated
The AVer EP65 was put through the Frost & Sullivan Analyst Gauntlet, a structured program wherein participating vendors and service providers give industry analysts long demonstrations and feedback of their collaboration solution. Here's what they had to say about their experience and evaluation.
"AVer EP65 is truly plug and play for users, offering a range of collaboration capabilities both in and outside of Zoom meetings. The sturdy, anti-glare, anti-fingerprint touchscreen glass feels natural and comfortable when using whiteboard features with fingers or the pen. Multiple people may also annotate simultaneously. Embedded Zoom Rooms software provides a similar look and feel across desktop, browser, mobile and room-based clients, which helps reduce training requirements and support tickets as well as drives utilization of in-room collaboration technology investments such as the EP65. Outstanding audio and video quality and adjustability further enhance the meeting room experience where it is deployed. As a modular system, the EP65 can support a variety of use cases, user preferences and environments spanning collaboration sessions with distributed or local-only participants, single or dual screen, and support for a variety of external components."
For more information on the EP65 and downloadable brochures, please visit AVer's website here.
For information on how to order, call us at 801-999-8552 or contact us here.