We are excited to talk about the AVer EP65 Zoom Rooms Plug and Play option – the problem solution for video conferencing. So many of us experience the difficult situation of integrating video conferencing equipment and service/software. That's why we are overjoyed that the AVer EP 65 Plug and Play problem solution is now available. This option is designed specifically for ease of use for no-hassle set-up.
Literally, Plugin and Play
The EP65 is an all-in-one display for business, designed to take all the guesswork out of setting up video conferencing in your office, huddle rooms, and conference rooms. It makes collaboration more efficient and effective. Integrated with Zoom Rooms software, the integrated flat panel allows for out-of-the-box annotations with 20 points of touch and multiple users. There is nothing additional to install so it's easy to connect to live video with one touch and share ideas face to face across all devices immediately.
Zoom Rooms Integration

Zoom software is already integrated, so Installation is very easy. The same as mounting a flat panel television with a single power cable. Just take it out of the box, mount to a cart or on a wall – we recommend one other person to help you lift it – and plug it in. just like that, it's ready to use. For ease of management and minimal maintenance, the EP65 features a high-powered Windows IoT pluggable PC module.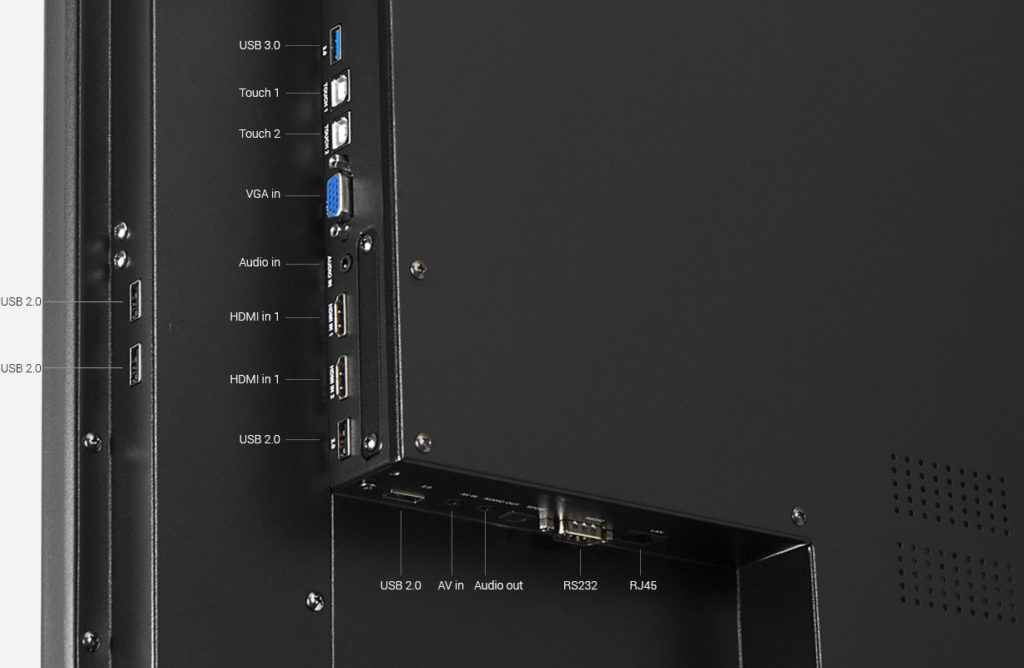 Camera and Audio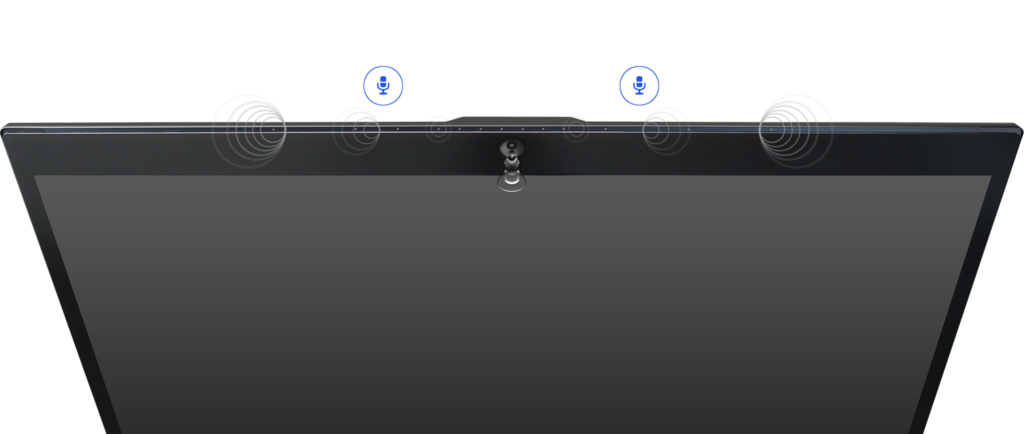 There is an embedded 4K video conference camera making sharing ideas face to face easy. You can see who you're speaking to with clarity and no delay. The EP65 Zoom Rooms Plug and Play problem solution also feature a built-in far-field 13-element microphone array with beam-forming (without DSP) for excellent audio.
Cloud-Based Recording
The optional cloud-based recording is a wonderful EP65 feature making it easy to keep track of and collaborate during and after meetings. One-touch recording and whiteboard sharing synchronized across multiple tablets, laptops and the web making it easy to access all information.
Touch-Screen Whiteboard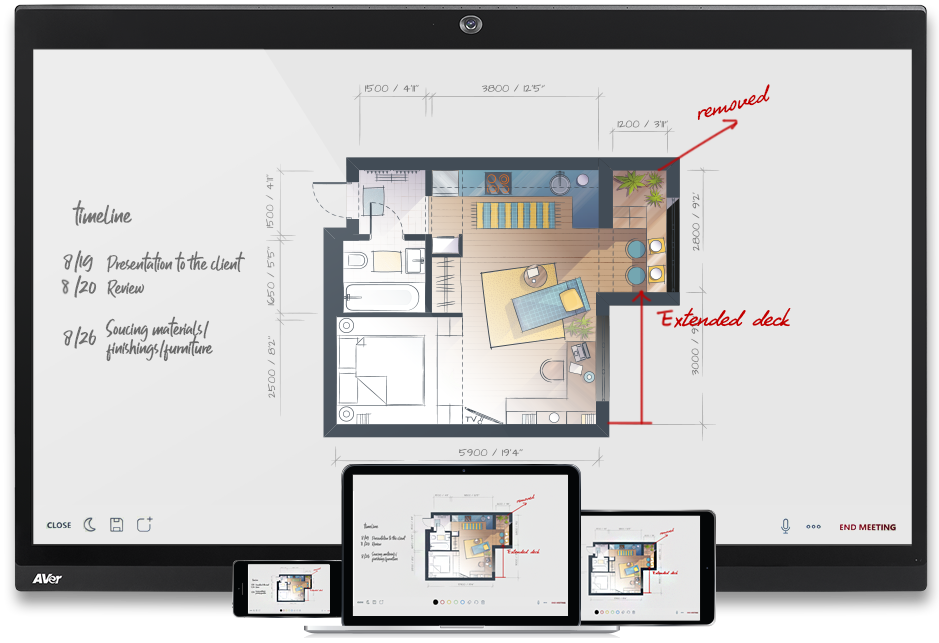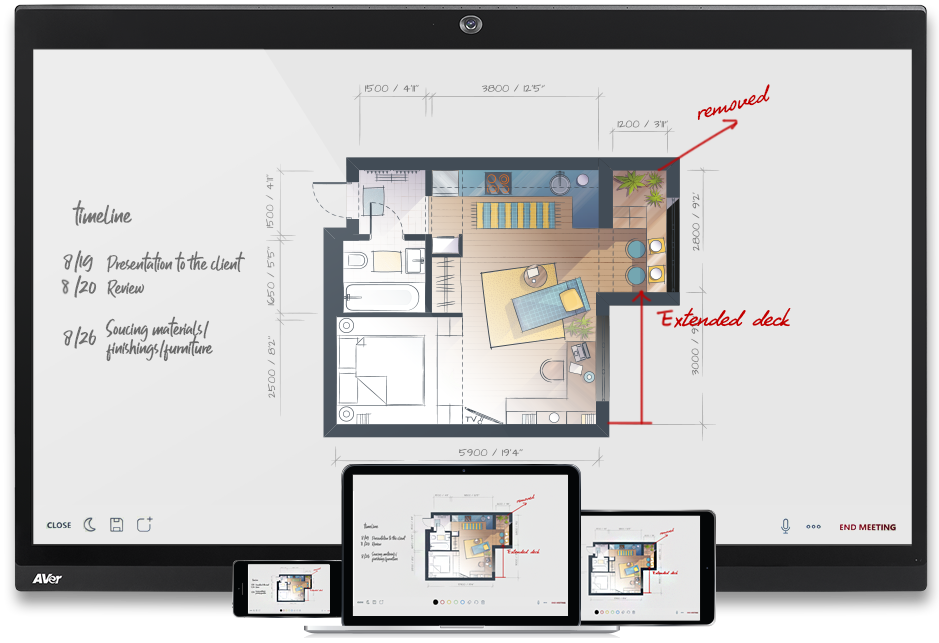 The EP65 features and incredibly responsive touch-screen whiteboard which allows you to interact with other meeting participants, take notes, brainstorm, comment on a shared screen or use split-screen multitasking to keep everyone on the same page.
Zoom Rooms plug and play option the EP65 is truly a problem solution, answering the need for video conferencing equipment and video calls software in one unique device. Here is a quick list of features.
Easy Installation
Sharp Video
Clear Audio
Seamless Integration
Cloud Recording
White Board Sharing
Digital Signage
Screen Sharing
Tested and Evaluated
The AVer EP65 was put through the Frost & Sullivan Analyst Gauntlet, a structured program wherein participating vendors and service providers give industry analysts long demonstrations and feedback of their collaboration solution. Here's what they had to say about their experience and evaluation.
"AVer EP65 is truly plug and play for users, offering a range of collaboration capabilities both in and outside of Zoom meetings. The sturdy, anti-glare, anti-fingerprint touchscreen glass feels natural and comfortable when using whiteboard features with fingers or the pen. Multiple people may also annotate simultaneously. Embedded Zoom Rooms software provides a similar look and feel across desktop, browser, mobile and room-based clients, which helps reduce training requirements and support tickets as well as drives utilization of in-room collaboration technology investments such as the EP65. Outstanding audio and video quality and adjustability further enhance the meeting room experience where it is deployed. As a modular system, the EP65 can support a variety of use cases, user preferences and environments spanning collaboration sessions with distributed or local-only participants, single or dual screen, and support for a variety of external components."
For more information on the EP65 and downloadable brochures, please visit AVer's website here.
For information on how to order, call us at 801-999-8552 or contact us here.