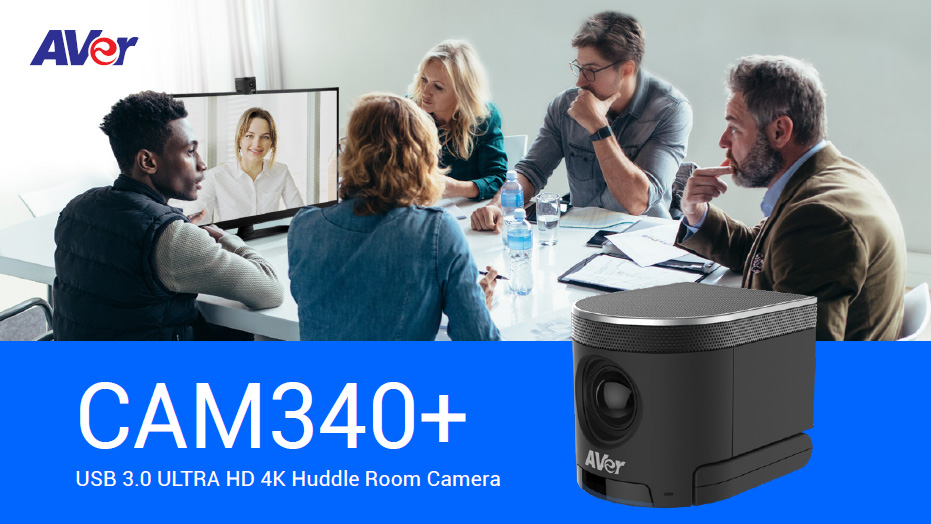 Guest Post by Amie Fipps
Huddle rooms are becoming the "it" meeting space for more and more companies using collaboration. Huddle rooms provide a more flexible approach to getting work done in a less formal environment, unlike the corporate atmosphere of an executive conference room. These little dynamos are great for taking care of serious business like webinars, sales presentations, job interviews, conferences with remote workers and more.
Every meeting space, no matter how small, should be equipped with a high-quality dynamic audio and video conferencing solution that allows people to communicate and engage. Their small size also makes them a budget-friendly option since equipping four huddle rooms typically costs less than outfitting one conference room, and yet they offer more productivity potential.
To help with huddle room design, we created two different options for video conferencing installations.
We recommend using the AVer CAM340+ in our first solution. It's an affordable, professional-grade USB conference camera optimized to deliver a dynamic video communication experience. The CAM340+ is a great option because of its ultra-portability and color richness. You can place it on a laptop, mount it on the wall above or below a display, or put it on a cart for a moveable meeting solution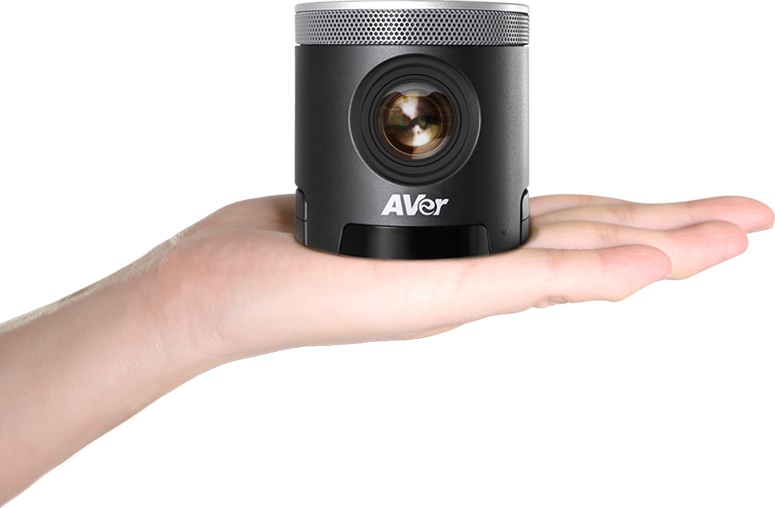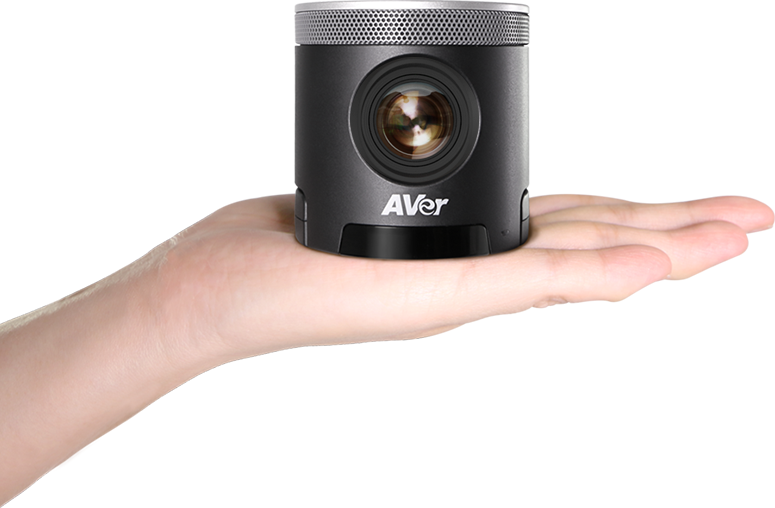 The CAM340+ has a 120-degree field of view, one of the widest possible with zero distortion. Perfect for the growing huddle room environments where attendees are closer to the lens but sit on the edge or outside of normal cameras field of view. The CAM340+ offers the flexibility to easily move from huddle room to huddle room and is compatible with all of your favorite applications connecting to virtually any desktop or laptop, via a single USB cable. With an MSRP of $499.99, the CAM340+ is suitable for all types of video calls from professional-grade presentations to YouTube recordings to everyday meetings.
The second design includes the CAM540. The CAM540 is a great option because it provides easy, fluid, and precise video conferencing thanks to its plug-and-play functionality, quiet motor, and high-quality 4K video. It also has SmartFrame technology, so you can include any participants in the frame with a push of a button. The AVer CAM540 is a sleek and modern video conferencing camera that is perfect for huddle up to medium-sized meeting rooms. With compatibility to the latest conferencing platforms, the CAM540 makes your meetings convenient to start and stress-free.
For a great audio solution, we recommend the HDL300 system. It works with Microphone Mist technology, an entirely new approach to audio conferencing, which fills the room with thousands of virtual microphones. For the first time, meeting participants can be heard no matter where they move in the room or which direction they face. It's an affordable, professional-grade audio solution optimized to deliver a dynamic communication experience.
With these recommendations, you get the perfect combination of Philm Gear Solutions plus AVer Equipment for your huddle room. You'll get the most out of your meetings with solutions that are simple to install, easy to use, and compatible with all your favorite video conferencing platforms.