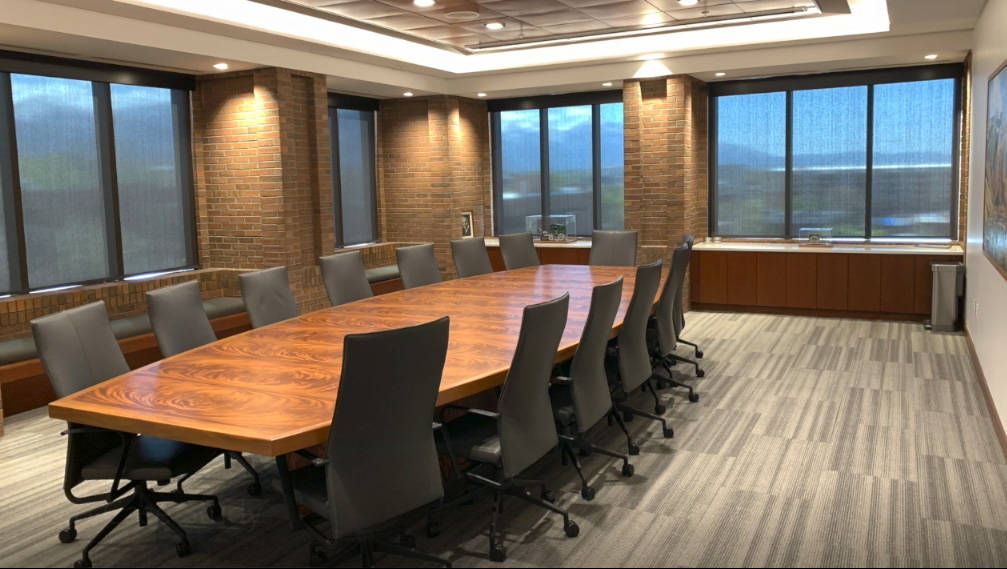 Introduction:
Philm Gear is a multi-media equipment supply and tech consultancy. We are founded on relationships and our belief that each client gets the attention they deserve to make purchasing AV equipment and services a straight-forward and simple experience. We offer personalized, guided research and customized solutions in affordable packages for all multi-media needs. We thrive on applying our knowledge and expertise in creative implementation, giving our clients technology that's easy to use.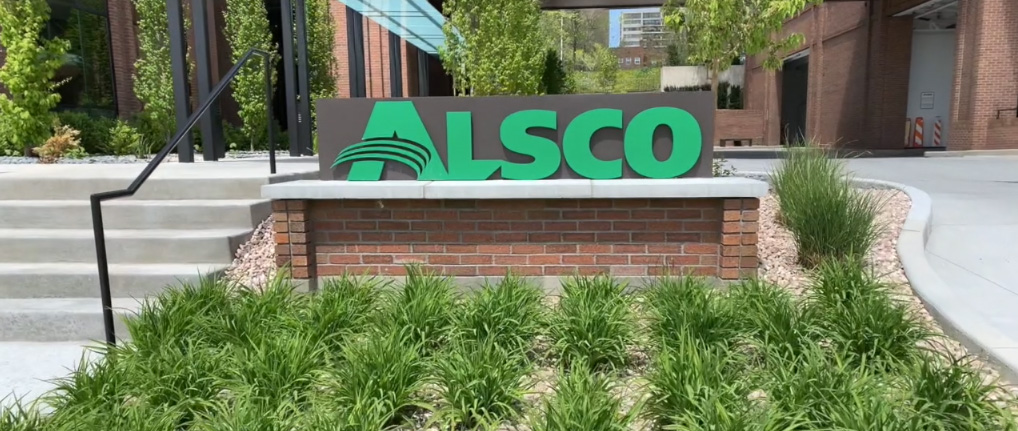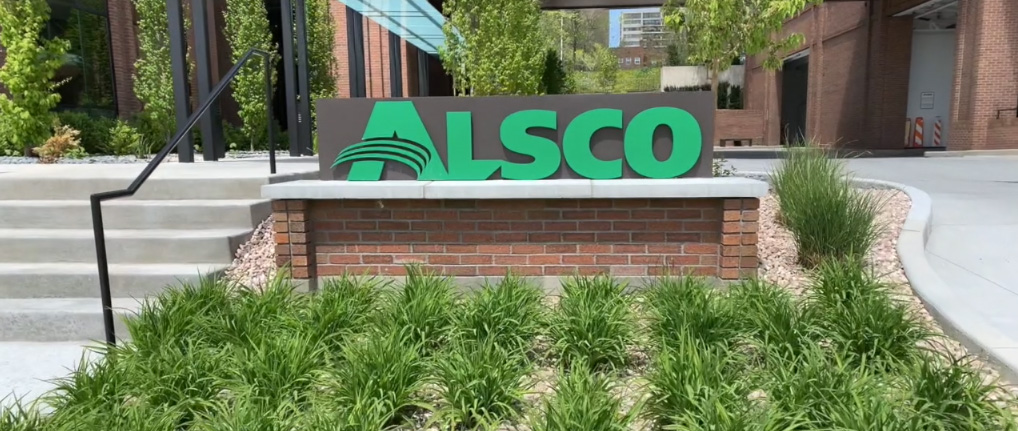 The Client:
Alsco is a thriving commercial linen and uniform rental business, now headquartered in Salt Lake City, Utah and have been providing professional textile rental services since 1889. They currently serve 355,000 customers by way of more than 180 locations worldwide. They continue to shape and guide the direction of the commercial linen industry.
The Problem/Need:
Alsco just completed remodeling their Corporate Office in Salt Lake City. They got down to the studs and rebuilt their offices, conference rooms, huddle spaces, training rooms, and boardroom. As the remodel was completed, they had a different AV company install video conferencing, presentation, screens and other equipment. From day one, they could never get the AV equipment to work. They tried hosting several meetings and couldn't get people connected for meetings and collaboration. It was at this point that Alsco reached out to Philm Gear.
Recommended Solution: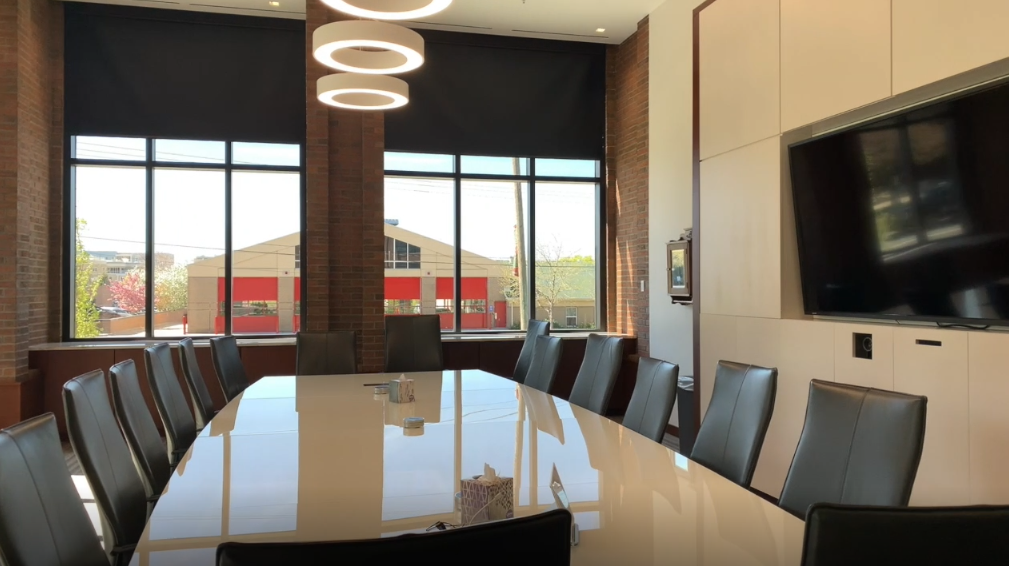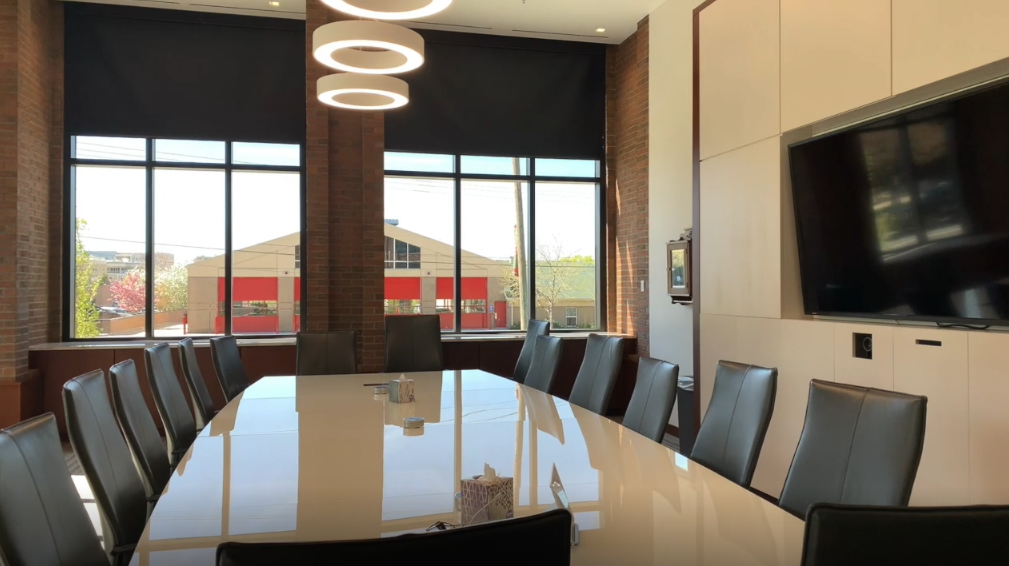 We recommended utilizing Zoom Room Video Conference service licensing rather than other, more traditional video conferencing methods. This would make creating invites and screen sharing consistent regardless of which room or office they were in. We recommended installing control systems for each room so it would be easy to control temperature, lighting, screens, presentations, room scheduling and video conferencing all from a tablet. We wanted to make sure each member of the meeting would be able to access presentations and related documents at a touch without having to mess with cables. They had a lot of different users and we wanted everyone at every skill level to be able to access the technology without help from their IT Department
Implementation:
Each room was outfitted with the appropriate equipment based on the space. We installed the same control systems and ways to connect throughout the building. It became easy to access a wireless presentation, start a video conference call, or just control the blinds. We moved all video conferencing cameras from above the TV to eye-level. We worked with the cabinet manufacturers to cut new holes for the cameras to be mounted. We made sure each piece of equipment was in a convenient location. We handled everything from design and install to clean-up. The AV equipment integrated seamlessly into the environment keeping the rooms professional and presentable.
Results:
Our AV equipment is easy for all employees at Alsco to access and use. They use the tablet to control lighting, presentations, screens, audio, and all related documents and media. They love that AV equipment is really hidden. Every person is able to access the technology. Everything just works! They love the result.
Client Review:
"I had an idea of what I wanted in these rooms. Philm Gear listened to what I had to say and figured out what I really needed. And that was the most valuable part of working with them.
Philm Gear helped us out from start to finish. They went above and beyond expectations.
My recommendation is to let Philm Gear design it for you."
– Kenny Olsen – Alsco.