Meet the new surveillance security server by Quantum starting at 50 cameras. Connected to Quantum QXS storage, the Xcellis Application Director can be used as a standalone solution or to run VMS and Analytics applications reducing data movement across the network. Expansion capabilities including tiered storage options – disk, tape, public and private cloud solutions make Xcellis Application Director the foundation for a modern surveillance workflow.
High Security Storage Demands
This meets some pretty awesome storage demands. More and more police departments, as an example, will require bodycams or will increase the use of bodycams. A product line that can be used in any type of security camera environment, this is a very effective way of storing and managing all video data. Always provides reliable and secure access, this product allows you to search up to hundreds of petabytes of data without any disruption or downtime. Also, the most cost effective solution, Quantum products can adapt to ever increasing video data at a much lower total cost.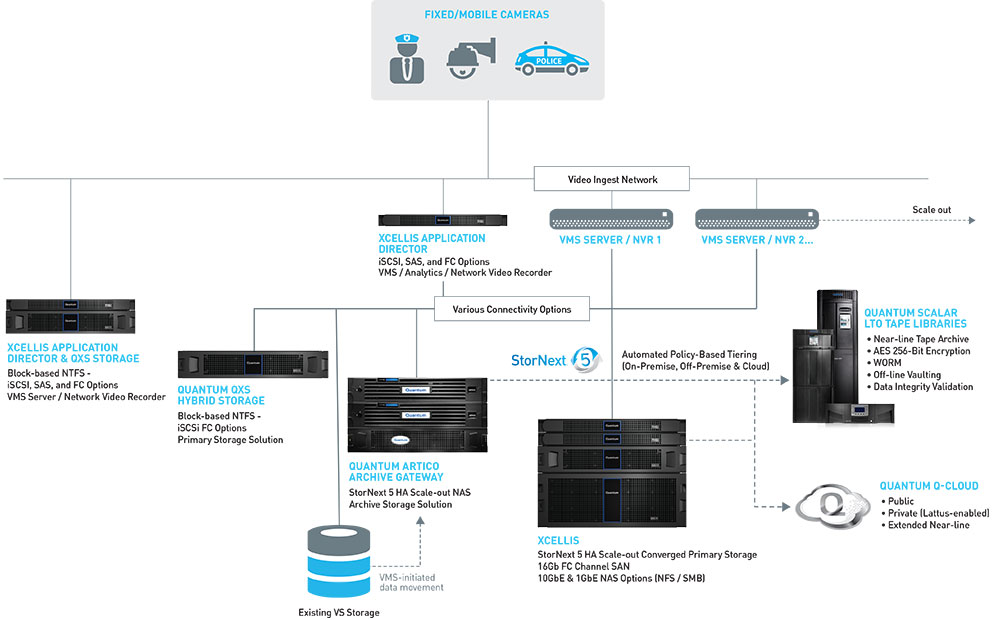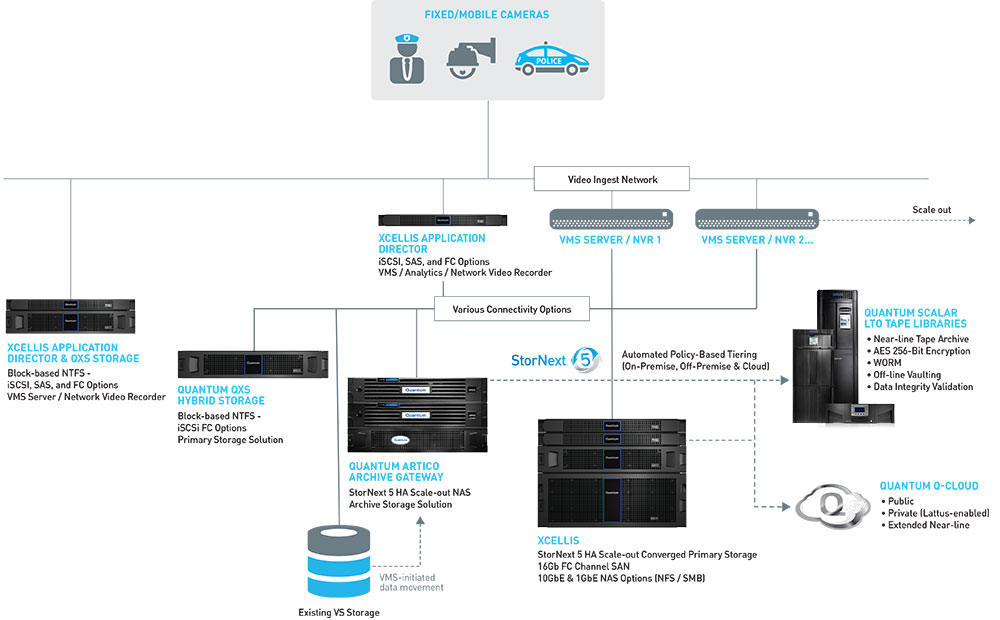 For questions or a quote, call 801-999-8552 or email us at info(at)philmgear.com
To read more about this amazing new product, visit:
http://www.quantum.com/solutions/video-surveillance/index.aspx#referencearchitectures